Group Guide to LGBTQ+ Hotspots in Phoenix
If you've spent any time in Phoenix, it should come as no surprise that the city is one of the most LGBT-friendly cities in the country! For nine consecutive years, the city has been awarded a perfect 100/100 score by the Human Rights Campaign's Municipal Equality Index. And with plenty of queer-friendly spas, nightlife hangouts, and lively annual events—and a young and hip vibe to match—any group of visitors can find something to pique their interest, especially members of the LGBTQ+ community.
Here are a few of Phoenix's vibrant LGBTQ+ hotspots, as well as some tips for making the most of it with your large group of visitors.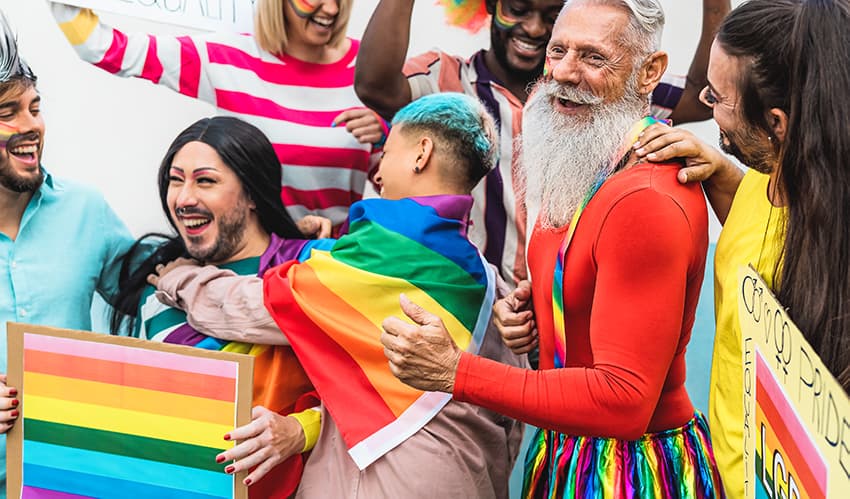 LGBTQ+ Festivals in Phoenix
Coming into town for a specific event? Not to worry—Phoenix's LGBT events are well-organized and tons of fun for the whole family. To streamline your experience, consider booking a Phoenix bus rental so every partygoer has a reliable ride to the festivities. Phoenix Charter Bus Company will be happy to pair your group with the ideal minibus or charter bus rental to suit your headcount and itinerary when you call 480-445-9823. Get in touch today for a free bus rental quote personalized to your transportation needs for these must-see Phoenix LGBTQ+ festivals:
Phoenix Pride Festival
October
Address: 300 E Indian School Rd, Phoenix, AZ 85012
Arguably the biggest LGBTQ+ event of the year, this two-day festival draws in over 55,000 attendees every year. Catch a local musical act on one of the 7 stages, peruse the wares of the nearly 300 vendors that set up shop around the park, or take a break from the desert heat in the climate-controlled lounge that pops up near the lake every year. Admission is free for kids under 12, and there are plenty of discount packages available for large groups and senior communities who want to celebrate together.
Charter Bus Tip: Due to limited parking spots near the festival grounds, assembling some sort of carpool or rideshare is highly encouraged. But if your group doesn't want to put miles on your personal vehicles or deal with surging Uber and Lyft rates come festival time, renting a charter bus is another great option. You'll need to reserve your group's transportation at least 3 months in advance to ensure the best availability, but then you'll never have to worry about coordinating a transportation plan for the duration of Phoenix Pride! Just hop aboard your private bus rental and let the professionals handle the rest.
Rainbows Festival
April / May
Address: 115 N 6th St, Phoenix, AZ 85004
This springtime festival markets itself as "Arizona's Greatest Street Fair"—and most locals are hard-pressed to disagree! This annual festival is dedicated to the diversity within the LGBTQ+ community, highlighting a wide range of performers, artisans, and history-makers based in Phoenix and beyond. Admission is free and includes access to over 150 vendors, a lineup of drag shows and musical acts, and lowkey beer gardens sprinkled throughout the festival grounds.
Charter Bus Tip: Heritage Square does have a dedicated parking garage, but a full-sized motorcoach like a charter bus will likely not be able to enter. Instead, coordinate a drop-off location with your bus driver so your festival-goers won't have to walk too far to the entrance while your driver finds a surface lot nearby.
Arizona Gay Rodeo
February
Address: 7611 S 29th Ave, Laveen Village, AZ 85339
Yep, this event is exactly what it says on the tin—it's a gay rodeo! Every year queer cowboys and gender-nonconforming cowhands alike gather at Corona Ranch to support this LGBT-run, nonprofit rodeo. From campy drag events and carnival games to classic bull riding, calf roping, and barrel racing, this only-in-the-Southwest celebration is sure to be a hoot for the whole family. And the best part? All proceeds are donated to local charities once the festivities wind down.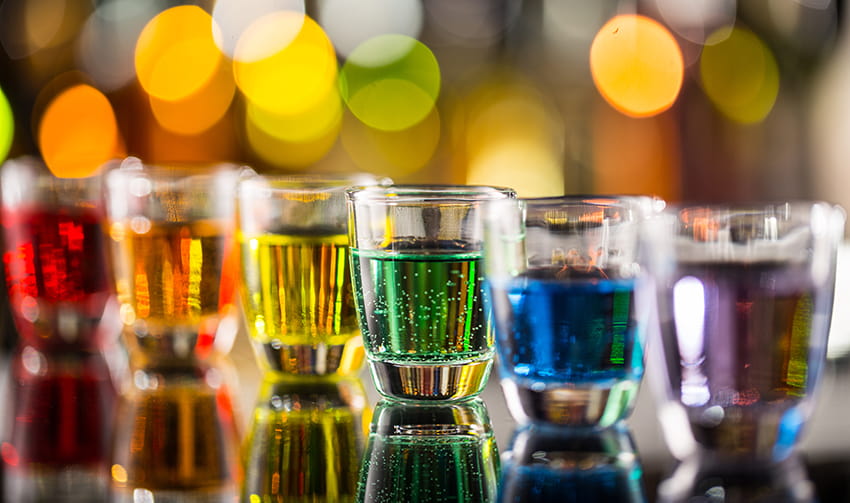 LGBT-Owned Bars and Nightclubs in Melrose District
Ask any local member of the LGBTQ+ community, and they'll tell you Melrose District is the defacto gayborhood of Phoenix. Along this one-mile stretch of Seventh Avenue between Indian School and Camelback, you'll find no shortage of drag bars and other gay-friendly nightlife. Just be sure to reserve a bar-hopping minibus shuttle rental for your crowd of party people—that way, no one has to worry about having a reliable ride home.
Below are just a few of the establishments your group can check out while visiting Melrose District in Phoenix:
Stacy's at Melrose
Address: 4343 N 7th Ave, Phoenix, AZ 85013
This unique nightclub combines quasi-gothic cathedral architecture with good times fueled by yummy cocktails. Kick back with a craft beer or mixed drink on the spacious patio or at the full-service bar and enjoy one of the many themed nights, drag shows, and karaoke competitions that take place at this local-favorite LGBTQ+ hotspot.
The Rock
Address: 4129 N 7th Ave, Phoenix, AZ 85013
Like many nightlife haunts in Phoenix, The Rock is laidback and friendly. Whether your crew stops by for a comedy show, a round of darts, or a bear-centric dance party, you can expect pleasant service and affordable drink specials most nights of the week.
Boycott Bar
Address: 4301 N 7th Ave, Phoenix, AZ 85013
If you're planning a night out with your girlies, you can't go wrong at this very welcoming lesbian bar! This spot features late-night dance parties, regular matchmaking events, discount cocktail nights, and Sunday karaoke—what else could you ask for?
Explore the LGBTQ+ Scene with a Phoenix Charter Bus Rental
Got your itinerary filled? Your bags packed? Your LGBT-cuties assembled? All that's left to do is to lock in your group transportation services in Phoenix! Luckily, Phoenix Charter Bus Company makes it easy to travel around the Southwest with a group, thanks to our vast network of bus rental options and 24-hour reservation team.
Give us a call at 480-445-9823 if you have any questions or would like to review your transportation options, and we'll be happy to help in any way we can. Get in touch today to receive a free, no-obligation quote tailored to your Phoenix bus rental plans.
Do you need to rent a charter bus?