Phoenix "Deep Cuts" for Frequent Travelers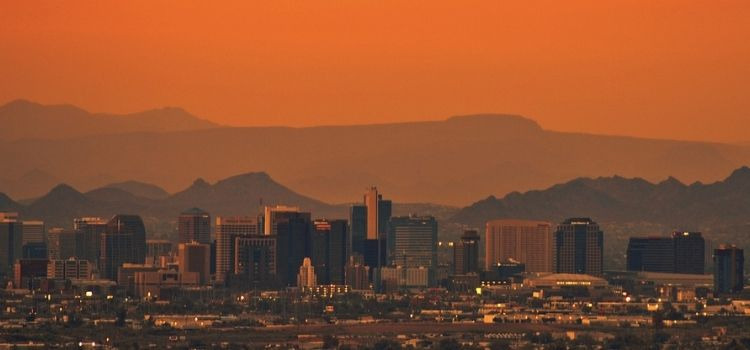 So you've hiked up Camelback Mountain, strolled the Desert Botanical Garden, Phoenix Zoo and the Phoenix Art Museum (more than once), went golfing at one of Phoenix's 200 courses, tasted the locally-made wine, and beat the heat at any manner of beach parks and resort pools. You're a seasoned Phoenix, Arizona traveler, and now you're wondering, "What's there left to do next?"
Thankfully Phoenix Charter Bus Company knows a thing or two about traveling in this city, and has picked up on a few "deep cuts" and hidden gems around town. We've got the scoop on where to charter a bus in Phoenix to see Wild West showdowns, play a West African djembe drum, and enjoy Japanese tea ceremonies—all within city limits. Read on to get inspiration for where to go on your next trip, tour, event or group gathering in Phoenix, then give us a call at 480-445-9823 to tell us all about it!
Japanese Friendship Garden
Address: 1125 N 3rd Ave, Phoenix, AZ 85003
A more tranquil take on an outdoor adventure in Phoenix, you'll feel a world away from Arizona once you step into this immersive, 3.5-acre Japanese garden. A project between the City of Phoenix and its Sister City, Himeji, Japan, the complex includes a stroll garden, tea house and tea garden, stone garden, and courtyard garden. The peaceful setting features stone footbridges, lanterns, flowing streams, a 12-foot waterfall, and a Koi pond with over 300 Koi fish.
If you'd like to plan a casual visit, we recommend visiting with a group size that'd feel comfortable traveling in a minibus. This way you can take advantage of the more intimate experiences, like a guided tour for up to 10 people, or Chanoyu, an authentic, 30-minute Japanese Tea Ceremony at the Musoan Tea House. They offer four tea seatings a day, and each one can only accommodate five guests, so if needed, we recommend booking multiple program times in advance.
But if you have a big group to entertain, you're still in lots of luck. Private rentals of the garden are available, and are popular for Phoenix weddings and corporate functions like holiday parties, awards ceremonies, and conference dinners.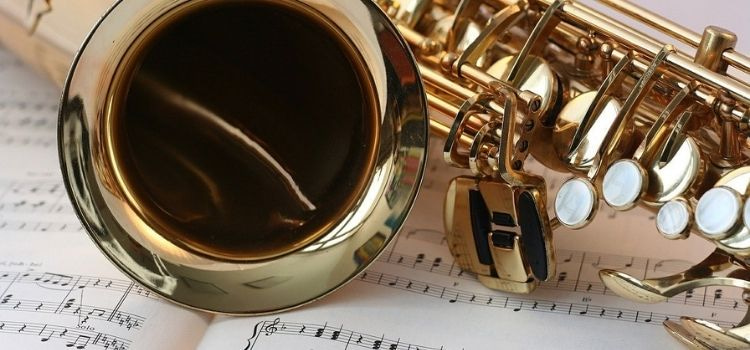 Musical Instrument Museum
Address: 4725 E Mayo Blvd, Phoenix, AZ 85050
Did you know the world's only global musical instrument museum is in Phoenix, Arizona? Now you do! A marvelous ode to arts and culture in Phoenix, this expansive and interactive museum is a sheer joy to visit for folks of all ages. See more than 4,300 instruments from all around the world, observe museum experts as they work to preserve instruments and music-related artifacts, and try your hand at playing a Peruvian harp or Javanese gamelan in the Experience Gallery.
Plan your visit around a signature event or concert series that explores global music and dance, from hip-hop dance workshops to Grammy-nominated South African singers to live Irish folk musical performances. You can also host an event here for a distinctive and atmospheric occasion, such as a Phoenix corporate event like a non-profit fundraiser, gala, or conference dinner.
Mystery Castle
Address: 800 E Mineral Rd, Phoenix, AZ 85042
The story of Mystery Castle is one for the books. As once told by Life Magazine and The New York Times, this 18-room, three-story home was built in the 1930s by Boyce Luther Gulley, a Seattle-born man who moved to Phoenix after a tuberculosis diagnosis and constructed Mystery Castle from found or inexpensive materials for his daughter, Mary Lou. It's said to be built by a mix of various things, like stone, adobe, automobile parts, salvaged rail tracks, and telephone poles.
Mary Lou Gulley lived in and offered tours of the castle until her death in 2010. The property is still maintained, and today, visitors can go for a tour and learn the full story of this historic property. Tours are offered from 11:00 a.m. to 3:30 p.m., Thursday through Sunday, and admission is $10 for adults.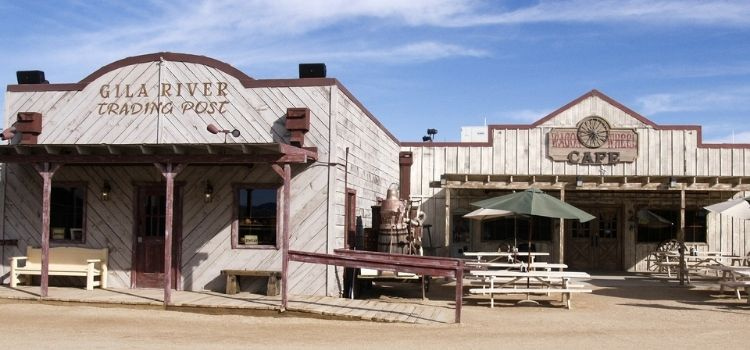 Pioneer Arizona Living History Museum
Address: 3901 W Pioneer Rd, Phoenix, AZ 85086
It can be easy to overlook the years of amazing history in your own backyard when you're living in it every day. If you're a Phoenix local, take a day to get back to your roots at Pioneer Village, a 90-acre 1800s Wild West town complete with historic buildings, real antiques, and costumed reenactors. Visit historically-recreated locations like a blacksmith shop, get lost in the hay maze, pan for real gold, and watch the gunfight reenactment show.
This spot is popular for a whole manner of group gatherings, from corporate outings to birthday parties, and even weddings. In general, admission is $10 per adult, but large groups can enjoy discounted rates and party packages. Pioneer Village is especially popular for field trips in Phoenix and can include an educational scavenger hunt and gold mining experience. Admission for students, teachers, and chaperones is $8 each.
Castles N' Coasters
Address: 9445 N Metro Pkwy E, Phoenix, AZ 85051
Amusement parks might not be the first thing to come to mind when you think of Phoenix, Arizona—until now! Castles N' Coasters is a one-stop-shop for thrill rides, bumper boats, go-karts, minigolf, and arcade games galore. Hop on the two-loop coaster, Desert Storm, run around an arcade spanning three floors of games, test your mettle at the ropes course and zip line, and enjoy immersive experiences like the VR Beat Saber Arcade and 3D "XD Dark Ride."
As you can imagine, this family-friendly destination is a hot spot for private events in Phoenix, like birthday parties and youth group outings. Groups of 15 or more can enjoy a discounted rate, as well as a party package including a party room and pizza.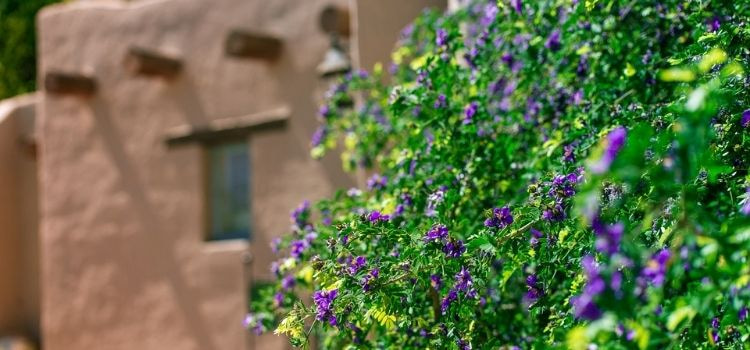 Pueblo Grande Museum and Archaeological Park
Address: 4619 E Washington St, Phoenix, AZ 85034
A site once inhabited by the ancestral Hohokam people, the Pueblo Grande Museum and Archaeological Park is the largest preserved archaeological site in Phoenix—and a staple in any history buff's guide to Phoenix. For those not in the know, the Hohokam people are ancient farmers of the Salt and Gila River Valleys who populated this area from A.D. 450 to 1450. The outdoor exhibit at the museum includes a ⅔-mile trail through the prehistoric Hohokam village, where you'll see a replica adobe compound, agricultural garden, and ancient ball court. Beat the heat by heading indoors to the museum galleries, where you'll see exhibits on various topics in archaeology, southwest cultures, and Arizona history.
For a school field trip or private tour, we recommend planning your visit around one of the Pueblo Grand Museum's annual events. Visit on Ancient Technology Day in March for an educational experience and enjoy hands-on activities like an agave roast, weaving and pottery making, and atlatl (spear) throwing. If you're more interested in a celebration or shopping experience, in November, go to the Navajo Rug & American Indian Art Auction or the Veterans Day Gourd Dance.
Charter a Bus in Phoenix, Arizona
Ready to hit the road to one of Phoenix's hidden treasures? Call us today at 480-445-9823 and speak with a reservation specialist about your trip. Tell us all about your group type and ideal itinerary, and we'll provide you with a free, no-obligation quote with the price of your trip. From Scottsdale to Glendale and everywhere in between, we've got a charter bus rental in Phoenix for you!
Do you need to rent a charter bus?