Phoenix Outdoor Adventures for First-Timers
Enthusiasts of all kinds can find a reason to go and stretch their legs in the beautiful desertscape near Phoenix. We at Phoenix Charter Bus Company can help you celebrate both the destination and the journey to the stunning recreational activities available in the Phoenix area. Simply reserve a bus rental tailored to your group's needs and size, and we will handle the rest. With amenities like air-conditioning and plenty of storage for recreational equipment, your crew will be refreshed, rested, and ready to embark on their desert excursion. Call 480-445-9823 today to learn how we can help you get out and explore!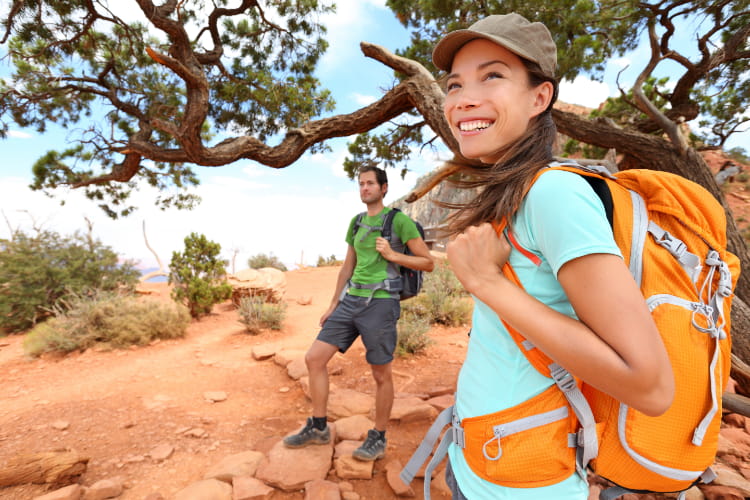 Outdoor Recreation for Beginners
Are you ready to dip your toes in the world of outdoor recreation, but unsure where to start? You don't need to be a seasoned outdoor adventurer to explore the great outdoors near Phoenix. Many state and national parks in the area offer shorter, more accessible, and less strenuous trails to accommodate new or inexperienced adventurers. Whether you're out trekking with children or just looking for an easy day hike, here are some simple hiking trails that still capture the breathtaking views of the Arizona landscape:
Judith Tunnell Accessible Trail, South Mountain Park
Address: 10919 S Central Ave, Phoenix, AZ 85042
Phone: 602-495-5458
This one-mile loop is located south of the city, an approximately 20-minute drive from downtown Phoenix. The trail offers informational signage and trailside benches, making it perfect for school trips and families to stretch their legs and learn more about Arizona flora and fauna.
Big Butte Loop Trail, Papago Park
Address: 625 N Galvin Pkwy, Phoenix, AZ 85008
Phone: 602-495-5458
Wedged between the Phoenix Zoo and the Desert Botanical Garden, this mile-long trail loops around sandstone buttes, the park's amphitheater, and other unique rock formations. It's a level hike with few steep inclines to traverse, but boasts some of the best views within the Phoenix city limits.
Thrill-seeking near Phoenix
For those seeking an adrenaline rush, the rugged Arizona landscape will not disappoint. Whether you traverse raging rapids, speed through jagged canyons, or conquer one of the toughest hiking trails in central Arizona, these outdoor adventures are sure to get your heart pumping:
Salt River Rafting
Address: US 188, Payson, AZ 85541
Phone: 602-225-5200
Take an exhilarating white water rapid trip through a 2,000-foot deep canyon, only a 40 minute drive away from Phoenix! This river has the earliest rapid season in the country and contains more rapids per mile than any other Arizona river, making it perfect for intermediately to highly experienced rafters.
Echo Canyon Trail, Camelback Mountain
Address: 4925 E McDonald Dr, Phoenix, AZ 85018
Phone: 602 261-8318
The trail is considered the most strenuous hike in Phoenix. It requires visitors to scale steep inclines, climb over boulders, and traverse 5 miles through the  Arizona desert. Many hiking veterans insist the climb is worth it, because once you reach the summit you'll be rewarded with spectacular views of the Phoenix skyline.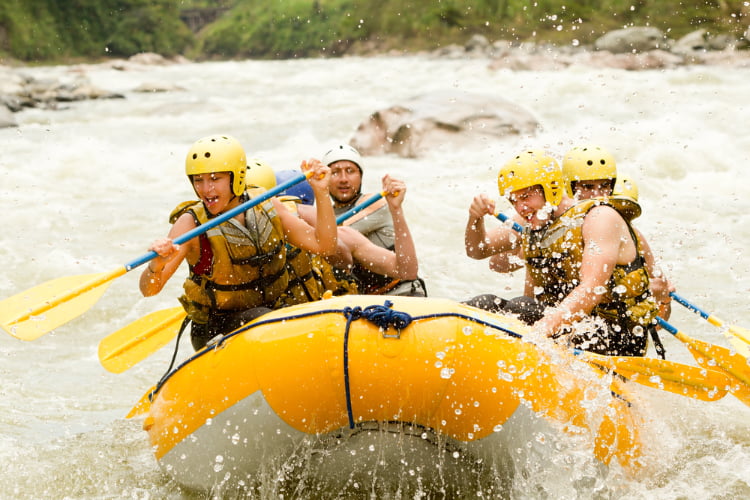 Uncover Ancient History
History buffs and outdoor adventurers alike can appreciate the rich history dotted across the Arizona desert in the form of prehistoric rock carvings, also known as petroglyphs. Numerous parks around Phoenix have hiking trails that highlight petroglyphs, allowing visitors to wander into the past and study these gorgeous, ancient artworks firsthand:
Deer Valley Petroglyph Preserve
Address: 3711 W Deer Valley Rd, Glendale 85308
With the highest concentration of petroglyphs in the Phoenix area, this Sonoran Desert preserve is a 47-acre outdoor museum dedicated to protecting and educating the public about these beautiful carvings. The preserve is able to accommodate large school group tours and is a perfect educational opportunity for the young and old.
Waterfall Trail, White Tank Mountain Regional Park
Address: 20304 W White Tank Mountain Rd, Waddell 85355
Phone: 623-935-2505
An hour-long drive from Phoenix city center, this 2-mile out-and-back trail is perfect for hikers of all skill levels and is dog-friendly. In addition to ancient petroglyphs, visitors will come across a variety of cacti and, weather permitting, a refreshing waterfall.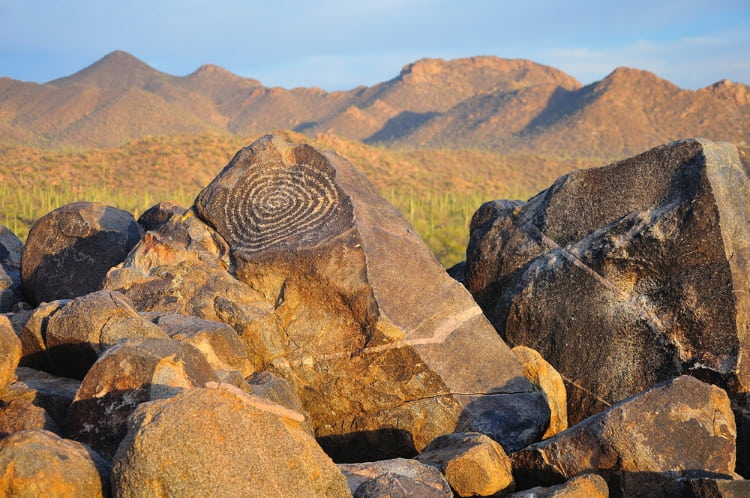 Start Exploring with a Custom Rental
Outdoor adventures await you right outside the Phoenix city limits. Reach your dream recreational destination with a personalized bus rental from Phoenix Charter Bus Company. Our team of transportation experts can assemble a custom fleet of motorcoaches to deliver your group of adventure enthusiasts to your desired outdoor tour outfiter, trailhead, or state park. Wherever your Phoenix excursions take you, we'll handle the transportation so you can focus on taking it all in. Reserve your rental with one of our agents today at (480)-445-9823.
Do you need to rent a charter bus?