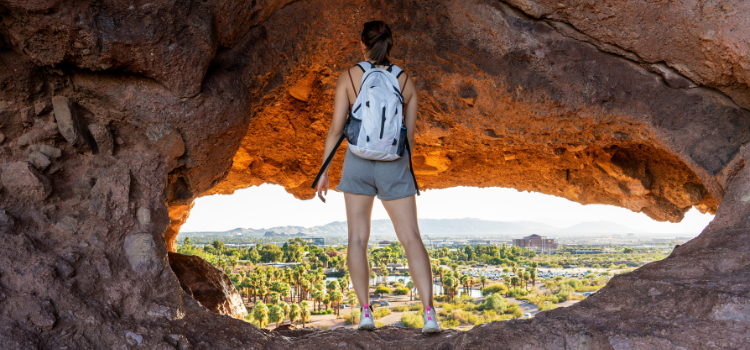 Guide to Phoenix Parks
When people think of outdoor activities in Phoenix, they typically think of The Grand Canyon. While The Grand Canyon is by far the biggest and most well-known outdoor adventure in Arizona, there are still plenty of smaller-scale outdoor areas to explore. Many of these parks are home to some of the city's biggest attractions, which means those who love the outdoors and those who are happier inside will both be happy exploring these parks. 
If you are planning on a tour of Phoenix parks, a trip to the Grand Canyon, or any other special event in Phoenix, you can always call us. At Phoenix Charter Bus Company, we offer transparent pricing on charter bus and minibus rentals in Phoenix. Our agents are available 24/7 to speak to you about a rental when you call 480-445-9823.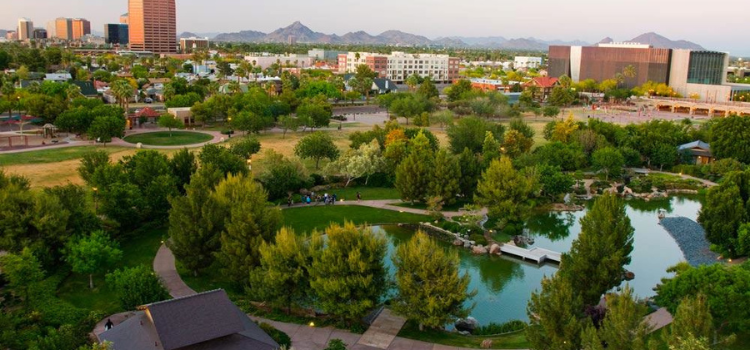 Margaret T. Hance Park
Located above the Papago Freeway Tunnel, the Margaret T. Hance Park is named in honor of the first female mayor of Phoenix, who was also a huge advocate for the park. The small park is home to a beautiful Japanese Friendship garden, and is central to some of the city's biggest attractions, such as the Phoenix Center For the Arts. 
The urban park also has a playground and picnic area, making it a great place to stop and have some lunch during an arts and culture tour of Phoenix. The central location makes it a great place for your charter bus driver to pick you up at the park after a day of exploring. 
Address: 67 W Culver St, Phoenix, AZ 85003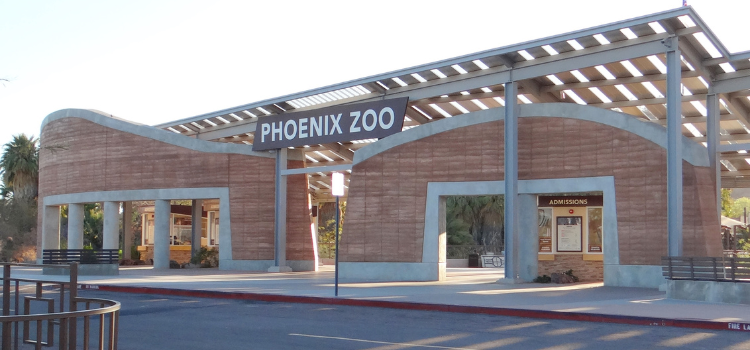 Papago Park
Papago Park is part of Phoenix and Tempe, and is home to several major attractions in Phoenix. It is home to the world-class Phoenix Zoo and the famed Hole-in-the-Rock formation. You can also find Hunt's Tomb at the park; the striking tomb is in the shape of a small white pyramid, and is the resting place of both the daughter and wife of Arizona's first governor, George W.P. Hunt. And you can find tons of desert plants at Papago Park when you visit the Desert Botanical Garden in the park. 
Besides these attractions, the park offers plenty of hiking trails, plus six acres of ponds with several fish species. You can fish for rainbow trout, largemouth bass, sunfish, tilapia, and more. Reality show fans will be excited to learn that Papago Park served as the finish line for the fourth season of The Amazing Race. 
Address: 625 N Galvin Pkwy, Phoenix, AZ 85008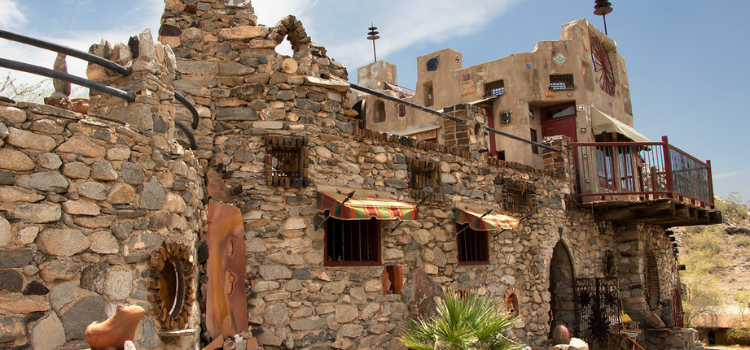 South Mountain Park and Preserve
If you're feeling intimidated by the giant Grand Canyon, consider trying South Mountain Park and Preserve first. The 16,000-acre park is full of trails and wildlife, and is the largest municipal park in the United States. Plus, you and your group can enjoy a charter bus ride through the lookout road, which will show you sweeping views of the city. 
And did you know that you can even find a castle in South Mountain Park? Mystery Castle was built in the 1930s and is three stories high, made of numerous materials, and has 18 rooms, including a chapel, cantina, and a dungeon. You can tour this castle in October through May, and the tours are $10 a person.
Address: 10919 S Central Ave, Phoenix, AZ 85042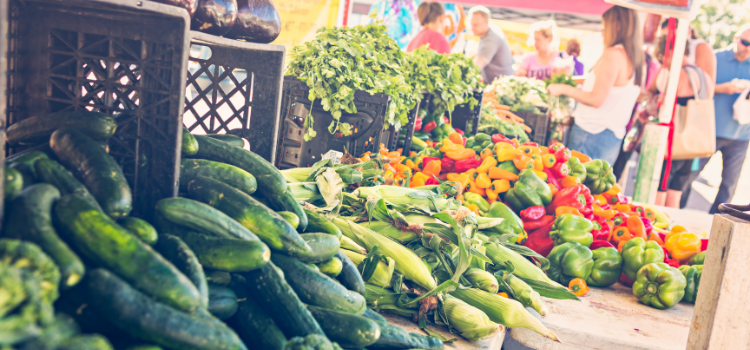 Roadrunner Park
Roadrunner Park is a small but beautiful park encircling a lake. The park offers plenty of amenities to beat the Phoenix heat, like a shaded playground and pool, and facilities for sports like baseball, basketball, soccer, tennis, softball, and sand volleyball. 
The park is home to the Roadrunner Farmers Market. Every Saturday, enjoy local fresh vegetables, fruit, baked goods, and meat. Plus, shop local handmade goods like jewelry, clothing, candles, etc. The market is free to attend, but parking is limited, so consider having a charter bus drop you and your group off if you want to explore this park and the farmer's market.
Address: 3502 E Cactus Rd, Phoenix, AZ 85032
Take Phoenix Charter Bus Company Along for the Ride
If you're landing in Phoenix with a group anytime soon, bring Phoenix Charter Bus Company along for the ride! We have access to a vast network of charter buses and minibuses in Phoenix and other service areas nearby, and have experience providing group transportation services in Phoenix for all occasions. 
To learn more about our services, and to get a free, no-obligation quote, give us a call at 480-445-9823. Our reservation specialists are available 24/7 to answer any questions you have about renting a Phoenix charter bus.
Do you need to rent a charter bus?