Guide to Phoenix Airports
Phoenix, Arizona is a popular travel destination for many reasons. With unforgettable landscapes, one of a kind food stops, and unique tourist attractions for every age group, it's a city that deserves a spot on your bucket list.
But travelling to a new city, especially in groups, can be challenging.
That's where Phoenix Charter Bus Company steps in. We specialize in getting groups from point A to point B, and anywhere in between, and take all the stress out of planning transportation so that you can have a great time with your group. Plus, we match you with the right bus for your group and its individual needs. You can call us 24/7 at 480-445-9823 to learn more and get a free quote!
Here's a guide for group transportation at Phoenix's two biggest airports.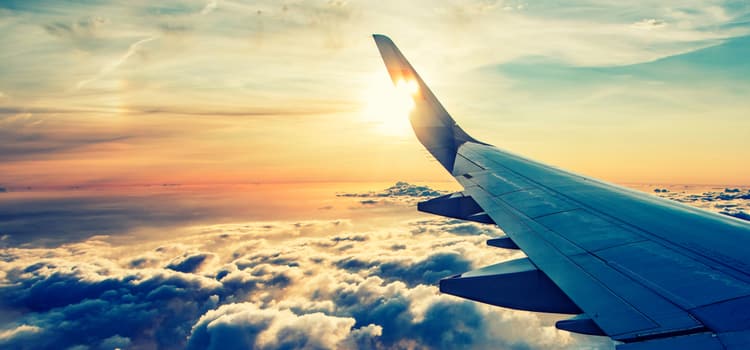 Phoenix Sky Harbor Airport (PHX)
Chances are, you will most likely be flying into Phoenix Sky Harbor Airport (PHX). Located just three miles away from downtown Phoenix, PHX is a busy airport, serving tens of millions of passengers each year. Phoenix has two terminals:
Terminal 3: This terminal serves mostly domestic and regional flights, and is smaller than terminal 4. However, like terminal 4, it still offers numerous amenities, such as restrooms, ATMs, food and drink concessions, and museums.
Terminal 4: The larger terminal, hosting most of the international flights. This terminal hosts more than 80 percent of the traffic flow in the airport, and has won awards for its state-of-the-art amenities.
To transfer between terminals, you can use the PHX Skytrain, an automated train that transports you between terminals. At terminal 3, you can find the Skytrain on level 2, and at terminal 4, you can find the Skytrain on level 3. The train runs 24/7, and departures are every 3-5 minutes. So if you have to miss one, no worries – another will be around soon!
Where to find your charter bus
If you and your group are waiting for your charter bus at terminal 3, you will be able to find it on the first floor, also called the street level.
For groups waiting at terminal 4, you can also find your charter bus on the first floor.
Charter buses make the normally stressful situation of group airport transportation very simple. Instead of trying to coordinate different pickups via Uber or other rideshare apps, you can rent a charter bus for your entire crew to transport you all at the same time. You spend less time worrying about transportation logistics, and more time enjoying the beautiful city of Phoenix.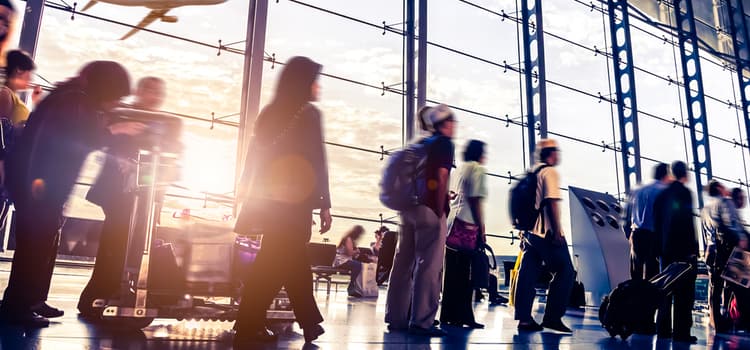 What can you do while you wait?
PHX has plenty of entertainment to keep you busy while you wait for your group's charter bus.
If you're hungry, you will find a myriad of options for dining, no matter what your budget or taste buds are. In terminal 3, you can find options like:
Shake Shack
Panera Bread
Olive and Ivy
SanTan Brewery and Pub
Terminal 4 offers even more options, such as:
Four Peaks Brewing Company
Panda Express
Los Taquitos
NYPD Pizza
Not hungry? No worries. You can find other options for passing the time while you wait for your charter bus to pick you up. Both terminals contain shops and stores for you to browse, plus live music from local artists in terminal 3. You can even visit the Phoenix Airport Museum, which features an art collection, exhibition, and aviation history.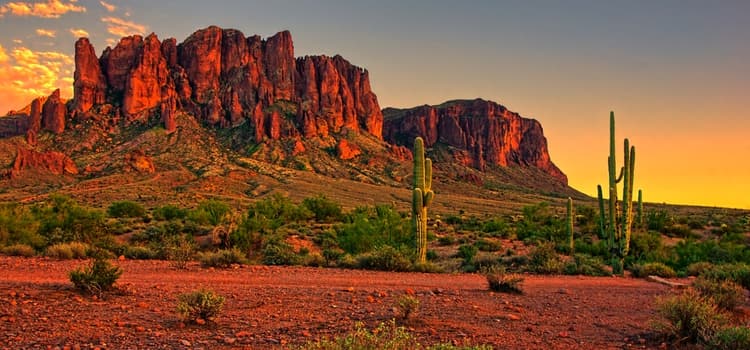 Phoenix-Mesa Gateway Airport (IWA)
The Phoenix-Mesa Gateway Airport (IWA) is a lot smaller than the Phoenix Sky Harbor airport, but still moves plenty of passengers in and out each day. In 2019, it was listed in the top 100 busiest airports in the United States.
There is only one terminal, the Charles L. Williams Terminal, which is open 24/7. Despite it being a smaller terminal, you can still expect the basic utilities of a larger airport, like free WiFi, nursing rooms, and restaurants and shops. There are 10 gates at the terminal.
Where to find your charter bus
Once you make a reservation with a charter bus in advance, you can easily find it when you and your group are ready to go on your adventure. Our team will help you make pickup arrangements with your bus driver prior to your arrival, as per the airport's policy. We will let you know exactly where and when you need to be there, and you'll be able to contact your bus driver if any unexpected delays come up.
What can you do while you wait?
Have some time to spare while waiting for your charter bus? IWA offers options for food and shopping while you wait for your group's charter bus. See a list below here:
Copper Plate American Grill (at gate 5): A "fusion of quick-serve and casual dining," serving traditional american fare such as hamburgers, sausages, hot dogs, salads, and desserts. You can also find a variety of beer and wine here.
H.S.O Brewery (between gates 7 and 8): Features unique craft beers on tap, and traditional pub food like burgers and salads. You can eat inside the airport, or enjoy your food on the brewery's outdoor patio.
Panera Bread (between gates 6 and 7): Popular chain featuring soups, salads, pastries, freshly baked bread, and more.
Saguaro Mercantile (gate 7): Shop for regional and local gifts that feature the beauty of Arizona.
The Phoenix (gate 5): A unique shopping experience featuring loc brand merchandise and gifts.
Beat the heat of group travel
No matter what your needs or reasons for visiting Phoenix may be, Phoenix Charter Bus Company is here to help. We will make it easy for you to know exactly where to be, and to make sure your group stays together. Ready for your next group adventure? You can call us today, toll free, at 480-445-9823 for a free quote and more information about bus rentals.
Do you need to rent a charter bus?