7 Best Phoenix Restaurants for Big Groups
Nothing brings people together quite like a good meal! If you're planning a group meal for a special occasion out in Phoenix, you'll have a selection of amazing restaurants to choose from. Whether you need a private dining space for your corporate holiday party or you just have a big group getting together for a birthday dinner, you'll find the perfect dining spot in Phoenix.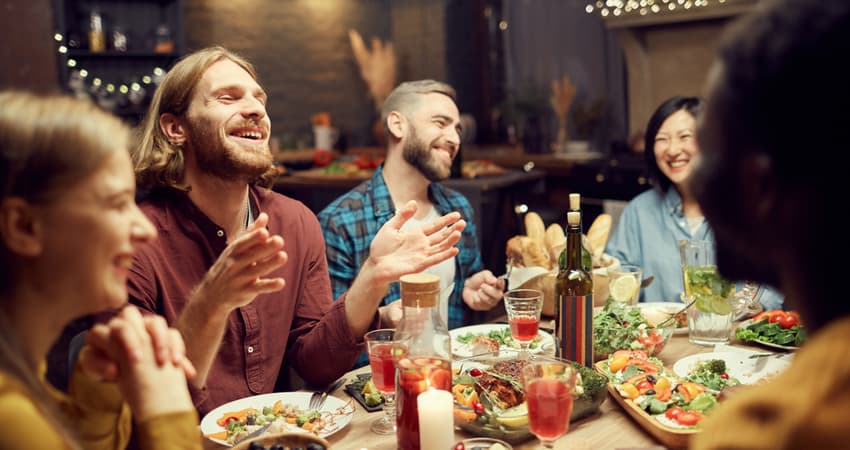 On top of choosing a group dining location in Phoenix, you'll have to think about how you'll get there. Phoenix Charter Bus Company can handle transportation for your group dining event with no problem! A minibus or charter bus rental is the best way to get your group to and from a boozy brunch, dinner soiree, or just a large lunch. Even if you choose a dining spot in nearby Mesa, Scottsdale, or Tempe, don't sweat the driving. Renting a Phoenix charter bus for your dining event means you'll have a pro driver to handle your transportation all day or night! Call 480-445-9823 to book a charter bus rental for any type of group dining event in Phoenix.
Here are just a few group-friendly restaurants in the Phoenix area for your dining experience:
Olive & Ivy
Address: 7135 E Camelback Rd #195, Scottsdale, AZ 85251
Phone: 480-751-2200
Private dining space: Yes, 4 indoor/outdoor event spaces for up to 100 guests
Olive and Ivy's main Scottsdale location serves up Californian-Mediterannean fusion fare on a spacious patio along the Arizona Canal. The waterfront garden-style patio has plenty of shaded tables and fire pits for happy hours during chilly desert nights. Popular items include small plates like the bacon-wrapped dates and a variety of bruschetta, along with main dishes like sweet potato cannelloni and pacific sea bass.
Charter bus rental parking: Free public parking can be found at the Scottsdale Waterfront garage next to the restaurant. Oversize vehicles will need to park off-site elsewhere.
The Arrogant Butcher
Address:  2 E Jefferson St #150, Phoenix, AZ 85004
Phone:  602-324-8502
Private dining space: Yes, 6 indoor/outdoor event spaces for up to 100 guests
If you're looking for a gastropub near Talking Stick Arena to celebrate a Suns win, The Arrogant Butcher is the place to go. You'll find classic and tasty dishes like New York strip steak, raw oysters, slow-roasted prime rib, and housemade pretzels with fondue cheese. The Arrogant Butchers' indoor dining spaces are perfect for small- to medium-sized gatherings while the patio is a good space for open-air receptions in Downtown Phoenix.
Charter bus rental parking: There are plenty of garage parking options in the area, but if you're traveling by bus, your driver will have to utilize metered street parking on S 2nd Street and surrounding roads.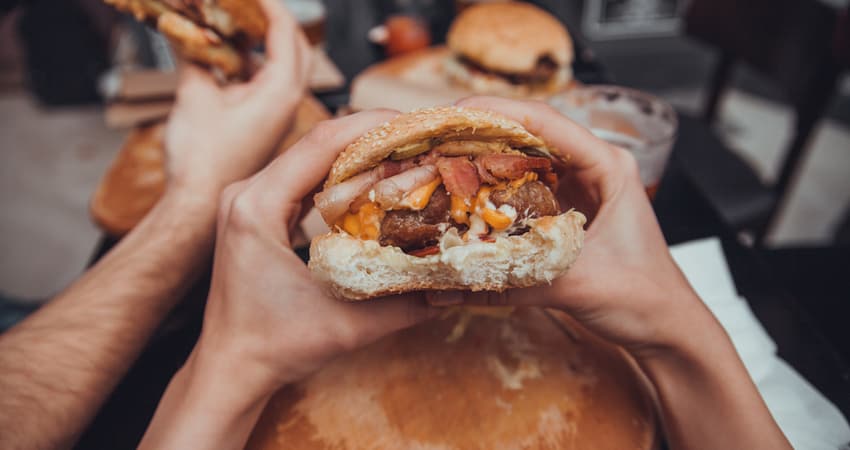 Bobby-Q BBQ Restaurant and Steakhouse
Address: 8501 N 27th Ave, Phoenix, AZ 85051
Phone: 602-995-5982
Private dining space: No, but large party menus are available
Bobby-Q is the Phoenix area's most popular barbecue restaurant. The eatery has three locations in Phoenix and Mesa that serve up classic barbecue bites like smoked baby back ribs, pulled pork, fried chicken, and their famous Q-rolls stuffed with smoked beef brisket. Bobby-Q is a great choice for any type of event, including family-friendly outings. Although Bobby-Q doesn't have private dining spaces, the restaurant's big dining room, spacious patio, and large party menus for easy dining.
Charter bus rental parking: Bobby-Q has a spacious parking lot that may be able to accommodate minibus rentals. Larger charter buses may need to park on the street along W Butler Drive.
The Henry
Address: 4455 E Camelback Rd, Phoenix, AZ 85018
Phone: 602-429-8020
Private dining space: Yes, 5 event spaces for up to 125 guests
The Henry is one of the best dining spots for groups looking for a relaxed yet upscale atmosphere. It's a good choice for business meetings and networking events, as well as special occasions like bridal showers or adult birthday celebrations. The Henry's weekend brunch is busy with groups filling up on avocado toast and bloody marys, while lunch and dinner include tasty items like Korean prime skirt steak and short rib potstickers. Private groups can rent out one of the restaurant's dining rooms or reserve exclusive spaces like the Chef's Test Kitchen.
Charter bus rental parking: The Henry has a large parking lot with plenty of space. If the lot is full, your bus driver may need to park off-site.
Chelsea's Kitchen
Address: 5040 N 40th St, Phoenix, AZ 85018
Phone:  602-957-2555
Private dining space: Yes, 2 outdoor venues for up to 100 guests,
Groups looking for a patio restaurant along the water will love Chelsea's Kitchen. The quaint eatery has two semi-covered patios that can be reserved for special events. Along with being one of Phoenix's best patio restaurants, Chelsea's kitchen is well known for tasty cocktails and white sangria. Chelsea's Kitchen offers lunch, dinner, and weekend brunch with a variety of savory tacos, salads, and sandwiches.
Charter bus rental parking: Parking at Chelsea's Kitchen is notoriously difficult. Most guests traveling by personal vehicles opt to valet park. Diners traveling by minibus or charter bus will need to organize off-site parking with their driver.
Social Hall
Address: 715 S McClintock Dr, Tempe, AZ 85281
Phone:  480-747-3851
Private dining space: Yes, 8 indoor/outdoor event spaces for up to 300 guests
Social Hall is Tempe's premier dining venue for fun team-building occasions and company events. Think of Social Hall as an upscale adult arcade, complete with 90s-era video games, foosball and pool tables, darts, ping pong, shuffleboard, and ski ball. Even if you aren't too big on playing in the game room, Social Hall has a swanky cocktail lounge, a large courtyard, a covered patio, and a cozy outdoor area with firepits. Even though Social Hall is focused on fun, the food is also tasty! Grab bites like chicken wings, lobster mac n cheese, and classic burgers with fries.
Charter bus rental parking: Social Hall has a large parking lot located behind the building. On busy days, parking can fill up quickly. So you'll want to inquire with Social Hall about parking options for charter buses or minibuses.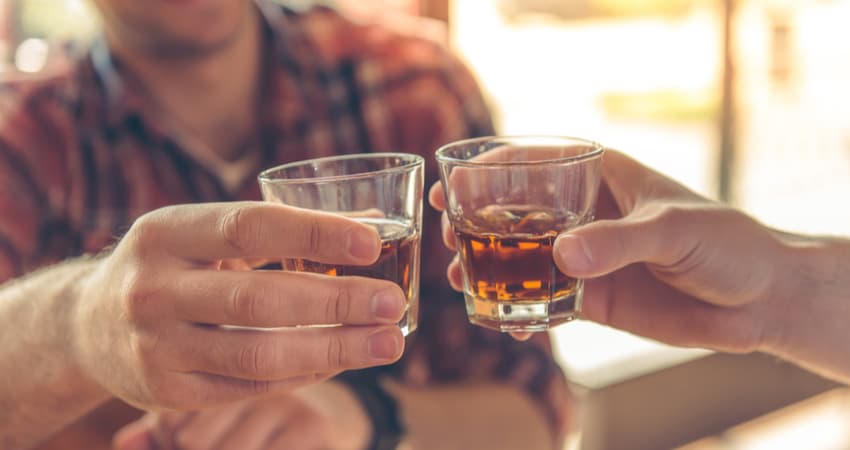 The Gladly
Address: 2201 E Camelback Rd, Phoenix, AZ 85016
Phone: (602) 759-8132
Private dining space: Yes, 2 dining spaces for up to 32 guests
Whiskey lovers will want to make The Gladly the next venue for their next group dining experience. The Gladly has an impressively long whisky list with a wide variety of bourbons, American rye whiskey, Asian whisky, Highlands scotch, and so much more. The Gladly's food menu isn't as long as the whiskey list, but it's filled with delicious entrees like pan-seared scallops, coffee-rubbed short ribs, cupcakes, and chopped salads. Get a group together to sample some of the finest whiskey on the market and to enjoy a delicious meal at this locally loved eatery.
Charter bus rental parking: The Gladly shares a parking lot with other local businesses in the same shopping area. If the parking lot is full, your charter bus driver will need to utilize street parking in the area.
Dine Out with a Group in Phoenix
Keep your mind on food, drinks, and enjoying time out with your groups of friends, family, or colleagues. Phoenix Charter Bus Company will take care of all of your transportation needs so you won't need to stress about driving or parking. Eat and drink to your heart's content, then let your shuttle drive everyone safely back home or to your next destination. The Phoenix Charter Bus Company team is available 24/7 at 480-445-9823 to help you out!
Do you need to rent a charter bus?