Plan a Fun-Filled Phoenix Family Trip
As one of the sunniest cities in the country, Phoenix is an unexpectedly enjoyable destination for family vacations and family reunions. Phoenix and its neighboring cities like Tucson and Scottsdale get nearly 300 days of sunshine every year, making it a great place to soak up the sun with loved ones.
Organizing a big family event in Phoenix includes a lot of moving parts. From reserving lodging to planning an exciting itinerary full of activities, family planners will have their hands full, especially when you have a large family. One thing you won't have to worry about is group transportation! When you book your family's vacation or reunion transportation with Phoenix Charter Bus Company, you'll have one less thing to worry about. We can handle all the transportation logistics for your family event with a private charter bus or minibus service.
Hosting a family event in Phoenix is a wonderful idea for locals of the Southwestern state or for out of towners. We've put together an informative guide on some of the best options your family can explore during a trip in Phoenix and the surrounding area.
Local Lodging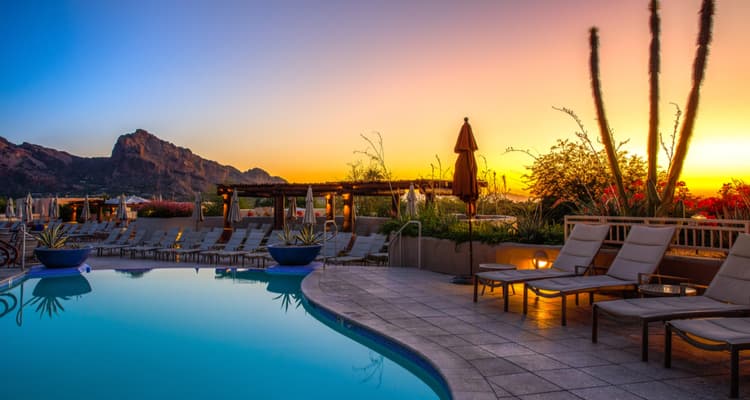 Along with being home to a beautiful natural landscape and plenty of world-class golf courses, the Phoenix area has dozens of family-friendly resorts ranging from affordable to luxurious. Why choose a resort instead of a hotel for your family's lodging? Hotels are usually just a place to rest your head and relax after a long day of activities and exploring Phoenix. A resort offers more amenities and accommodations for guests to enjoy, including entertainment, recreational activities, enhanced dining experiences, and ultimate relaxation services.
Resorts are an ideal option for Arizona locals who may want to plan a luxurious family staycation or out-of-towners who want an all-inclusive experience for their family. Planning your reunion or vacation with resort lodging will also give different family members various options during your trip. The kids can go out hiking with Aunt Tammy and Uncle Jeff while grandma and grandpa relax by the pool or at the resort spa. Many of these resorts also offer private rental venues to host events like family reunion dinners and banquets.
Several of these popular resorts are located in Scottsdale just east of Phoenix, with a few other options being in the southern city of Tucson. If you have a relatively large budget for your family reunion or vacation, be sure to check out some of our customers' favorite Southern Arizona resorts:
Arizona Grand Resort & Spa
Address: 8000 Arizona Grand Pkwy, Phoenix, AZ 85044
Phone: (602) 438-9000
Arizona Biltmore
Address: 2400 E Missouri Ave, Phoenix, AZ 85016
Phone: (602) 955-6600
Four Seasons Resort Scottsdale at Troon North
Address: 10600 E Crescent Moon Dr, Scottsdale, AZ 85262
Phone: (480) 515-5700
Tanque Verde Ranch
Address: 14301 E Speedway Blvd, Tucson, AZ 85748
Phone: (520) 296-6275
JW Marriott Phoenix Desert Ridge Resort and Spa
Address: 5350 E Marriott Dr, Phoenix, AZ 85054
Phone: (480) 293-5000
Easy Family Transportation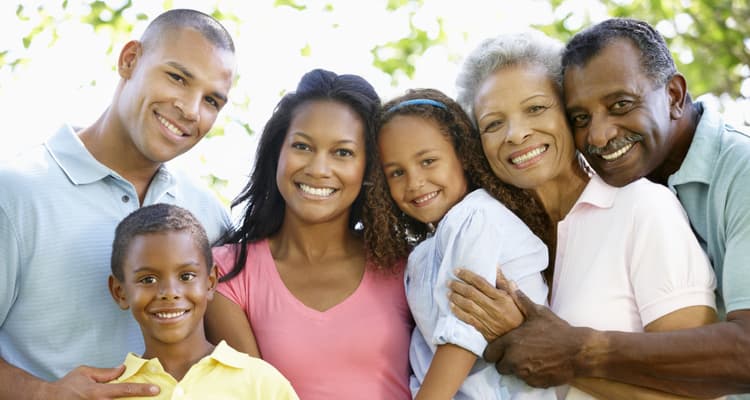 Once you've booked lodging for your Phoenix family trip, secure your group transportation with Phoenix Charter Bus Company. It can take a lot of time to work out the travel logistics when organizing a big family trip. Grandparents may not want to drive and the gaggle of young nieces and nephews may not be too keen on being separated into different cars. Renting multiple cars can become unnecessarily pricey and driving your own caravan of vehicles around town can become hectic when arranging parking.
Renting a charter bus or minibus for your family event will eliminate the stress of choosing who rides in which car and organizing activities around town. No matter how big your family may be, Phoenix Charter Bus Company has a travel solution for your trip. Your family can focus on relaxing and spending time with one another rather than the hassle of traveling. We aim to offer professional and efficient group transportation services so each and every passenger can sit back and relax. You'll have a professional driver dedicated to your family's travels throughout the entire trip.
We provide both short- and long-distance transportation services. If you're coming from California or Nevada, we can easily offer a shuttle service to Phoenix so your family can save on expensive airfare. Families traveling from across the country that opt to fly into Sky Harbor International Airport can count on Phoenix Charter Bus Company for shuttle services to and from the airport. When you choose to reserve a motorcoach for your family trip, you'll have transportation that sticks to your unique itinerary. Shuttle up to Flagstaff to explore Arizona's natural beauty at Walnut Creek or even take a day trip to the Grand Canyon. With Phoenix Charter Bus Company, your family exploration opportunities are endless.
Activities for Every Family Member
When planning a family reunion or large-scale vacation, it's important to keep in mind that not every family member is going to agree on an activity. Choosing a location that has a variety of activities and events is crucial when planning, which makes Phoenix an ideal location. There's something for every family member across generations and plenty of relaxation for the older family members, outdoor activities for the kids, and entertainment for everyone in between.
Explore AZ Wine Country
When most people hear "wine country", Napa Valley is what usually comes to mind. However, Arizona has a growing and successful wine industry spanning across three major regions: Verde Valley, Sonoita, and Wilcox. The state has over 100 wineries, vineyards, and cellars for visitors to enjoy. The Phoenix metro area is home to a handful of popular wine companies, but the three major regions are located outside of the metro area. Verde Valley is located about 2 hours north of Phoenix, while Wilcox and Sonoita are located about 3 hours southeast of Phoenix. Families filled with wine lovers should make one of the area's wine trails a stop while in Phoenix. Enjoy a tasting of local wines and leave the designated driving up to Phoenix Charter Bus Company.
A Golf Lover's Paradise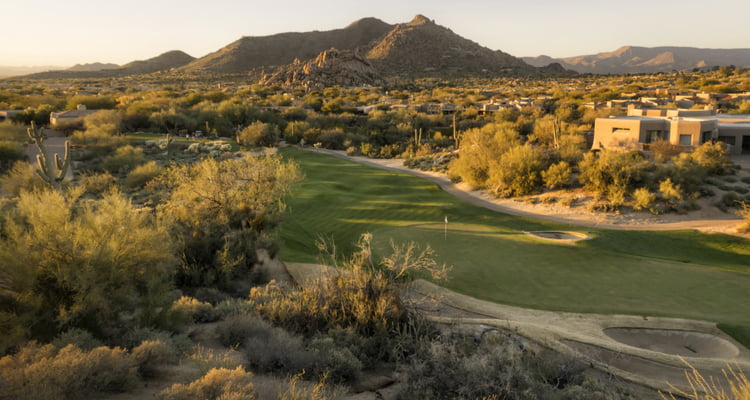 With over 200 golf courses in the metro area, it's no secret that Phoenix has some of the best golfing opportunities in the country. One of the biggest golf PGA Tour events, the Phoenix Open, is held in Scottsdale each year, attracting nearly half a million visitors. Although many golf clubs are exclusive and require a membership, there are still quite a few top-quality public golf courses that welcome visitors. Some popular Phoenix resorts also have private golf courses for guests to enjoy during their stay. Local families wanting to transport their own golf gear to the course will have plenty of space on your private minibus.
If you want to book a group outing to play a few holes or a full course, here are a few of the top public golf facilities in the Phoenix/Scottsdale area:
Troon North Golf Club
Address: 10320 E Dynamite Blvd, Scottsdale, AZ 85262
Phone: (480) 585-7700
TPC Scottsdale
Address: 17020 North Hayden Road, Scottsdale, AZ 85255
Phone: (480) 585-4334
The Wigwam
Address: 300 East Wigwam Boulevard, Litchfield Park, AZ 85340
Phone: (844) 239-1641
Take on Papago Park
Papago Park is considered a point of pride in Arizona. The public park is home to the Phoenix Zoo, the famous Desert Botanical Garden, and an affordable public golf course. Families with a good mix of children and adults will enjoy all that Papago has to offer. Take a family trip to the zoo and gardens or explore the beautiful trails and rock formations like Hole-in-the-Rock. Most of the trails in Papago Park are an easy hike for adults and older children, but we'd recommend sticking to the simple attractions if your family is traveling with little ones.
Cool Off the Phoenix Way
Pool parties are just a part of the resort culture in Phoenix. With all the beautiful weather and sunshine, laying out and catching some rays is a popular pastime for tourists. Pool parties at day clubs may not always be the most kid-friendly option, but there is another way to beat the Phoenix heat.
Tubing down Salt River in Mesa is a fun way to beat the dry desert atmosphere during your trip. Make a group reservation and rent tubes for the entire family to coast down the Salt River. After you've enjoyed the sunshine along the river, your family can relax in a climate-controlled bus all the way back to your lodging.
Visit Flagstaff and Sedona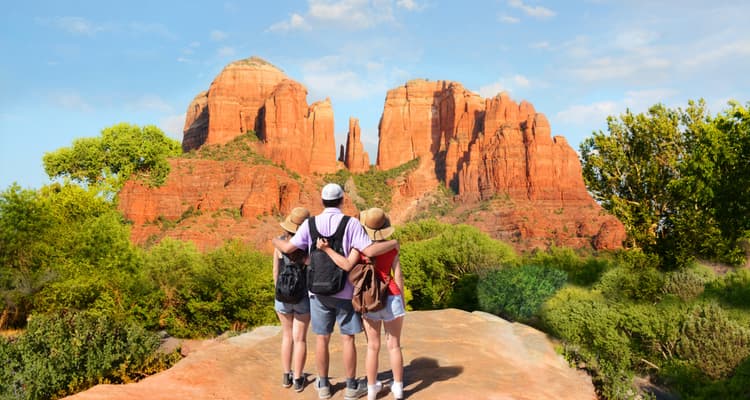 Some of Arizona's most scenic locations are located north of Phoenix in the cities of Flagstaff and Sedona. Although these areas aren't quite as magnificent as the Grand Canyon, the drive is much shorter for visitors looking to take a day trip from Phoenix. Families that enjoy the outdoors will marvel at the red rocks and natural formations. Tour the unique Chapel of the Holy Cross, Cathedral Rock, and so much more when you head north to these cities. No matter where your family trip takes you around Arizona, Phoenix Charter Bus Company will be there with your safe and efficient transportation every step of the way.
Book Your Family Trip Today
Reserving a motorcoach for your next Phoenix family trip is quick and easy. We'll work with your family's unique itinerary and travel requests to provide a free quote for your upcoming trip. Call us today at 480-445-9823 to chat with one of our rental experts about your travel needs.
Do you need to rent a charter bus?