Charter a Bus to the Fiesta Bowl in Glendale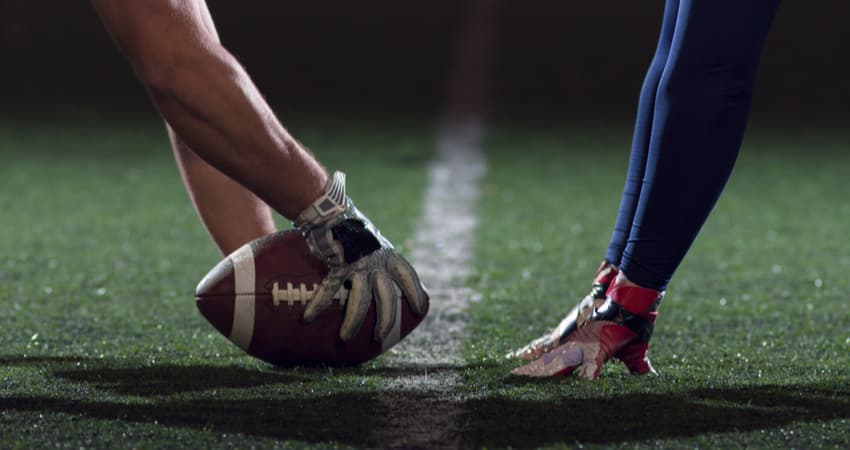 CFP bowl games bring out the best in college football players, which makes traveling to witness a matchup well worth the time and effort. The Fiesta Bowl is one of the biggest annual sporting events in Arizona, and Phoenix Charter Bus Company wants to help you get there.
Skip the hassle of dealing with traffic around State Farm Stadium by renting a private charter bus. No more organizing a caravan of personal vehicles and designating drivers before the big game. With Phoenix Charter Bus Company, Glendale and the Fiesta Bowl are an easy ride away. Call us at 480-445-9823 to get a personalized quote for your game day transportation.
As exciting as football can be, planning to attend a bowl game can be risky business. There's no telling if your favorite team will make it to the Fiesta Bowl, but waiting until the matchup is decided will leave minimal time for organizing transportation and lodging.
Think of it this way: even if your favorite team doesn't play in the Fiesta Bowl, you'll still be able to watch two of the best teams in the country duke it out. It's one of the ultimate ways to enjoy college football, so whether your team is playing or not, you'll have quite the experience to talk
Group Travel Tips to State Farm Stadium
1.   Follow the Leader.
Planning a group outing can get messy if you have too many people trying to take the reins. Designate a group leader (or two, if you have a large number of people) who can keep track of where everyone needs to be and when they need to be there. Having someone in charge of transportation and the bus boarding process will ensure nobody gets left behind in the hustle and bustle around the stadium.
A group leader can also help keep track of who's bringing what to the tailgate and make sure each item gets onto the bus. You don't want to end up with dozens of hot dogs but no buns or plenty of beer but not enough ice. That'd definitely put a damper on the pre-game celebration.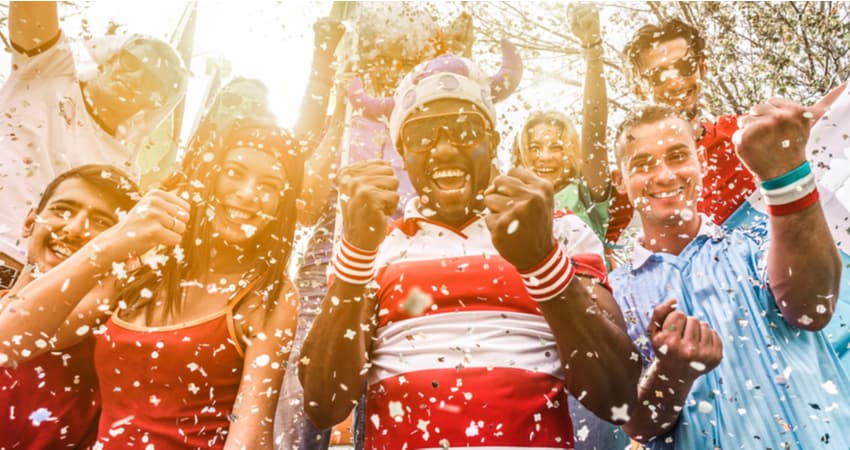 2.   Book Your Transportation Early.
There are only so many charter buses available in the Phoenix metro area. Phoenix Charter Bus Company has access to a large network of buses, but the options are still exhaustible, especially for events as big as the Fiesta Bowl. Inquiring about transportation early will help you avoid high demand as the game draws closer. We generally recommend that you book your bus at least 3 months in advance to ensure availability during peak season. If it's the Fiesta Bowl's year to serve as the College Football Playoff semifinal game, we'd recommend booking even earlier.
3.   Don't Forget About Parking.
We want your game-day travel experiences to be as stress-free as possible. So having all your ducks in a row is important before setting off for State Farm Stadium. Pre-purchased parking passes for cars are $40, which can easily add up to hundreds of dollars for a several cars in a tailgating caravan. Bus parking is $200, while RV and limo parking is $150. When you rent a bus, you'll only need to purchase one parking pass, and you can forget the frustration of parking multiple cars together. Parking prices do increase as game day gets closer, so be sure to grab your parking pass early.
Bus parking at State Farm Stadium is available in the Black lot and overflows into the Orange lot. Entrance to the Black lot is available from Camelback Road, while access to the Orange lot comes from Bethany Home Road. Both lots are just a short walk from the stadium entrances.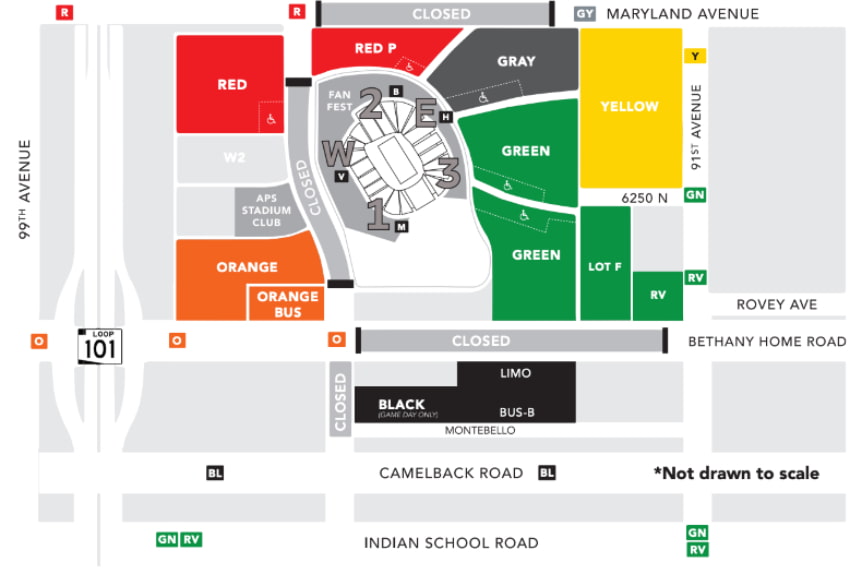 4.   Get to the Stadium Early.
With pre-purchased bus passes, you won't need to worry about having somewhere to park at the stadium. Actually getting to the parking lot is a different story though. You'll have a professional driver operating your charter bus to take on any dreaded traffic while you and your group get ready for an amazing game. When booking your bus and planning your day, be sure to designate plenty of time in your itinerary to account for traffic around the stadium.
Traffic on Loop 101, the main highway near State Farm Stadium, is guaranteed to be congested. The stadium opens two hours before kickoff, but game officials usually recommend arriving at the stadium lots at least 3 or 4 hours in advance to avoid a traffic nightmare. Arriving early will also give your group plenty of time to enjoy tailgating before kickoff. Get the grills going, crack open a few brews, set out the cornhole board, and take in the Arizona landscape.
5.   Have a Game Plan.
Needless to say, one of the best parts of attending a bowl game is the sheer amount of energy running through the stadium from thousands of fans. Being in a crowded stadium can be exhilarating but also overwhelming, especially if you have a large number of people to keep track of.
In an ideal world, your group will have a ticket package or box with reserved seating next to one another, but this isn't always doable when Fiesta Bowl seats are in high demand for the Playoff Semifinal. If your group gets split up at any time, have a game plan on where to meet up. Everyone can always reconvene at the charter bus lot after the game, or you can designate a location within the stadium to regroup.
Book with Phoenix Charter Bus Company Today
An easy ride to the Fiesta Bowl is just a phone call away. Phoenix Charter Bus Company has your game day transportation covered to State Farm Stadium and any post-game celebrations. Call us at 480-445-9823 to reserve your group's charter bus for any sporting event in Arizona.
Do you need to rent a charter bus?